Encounter Murray River life from yesteryear at Swan Hill's Pioneer Settlement in VIC.
Australia has a fascinating history, and stories abound from yesteryear.
When exploring the nation's past, there's something special about feeling a part of it; as if you've been transported back in time.
Luckily, Australia has a wonderful collection of pioneer settlements and other like attractions that allow such a feeling to be achieved with ease, bringing to life a period that once was.
It's time to put the past in front of us…
The Village, Loxton, SA
Take a trip down memory lane – or at least Main Street – and marvel at an almighty collection of recreated buildings and exhibits that allow visitors to effortlessly experience life as it were for the Riverland region's pioneers. Spend time within the walls of huts, schools, churches, banks and other businesses and it's simple to imagine that you're a part of yesteryear.
Visit when…staying at BIG4 Loxton Riverfront Holiday Park.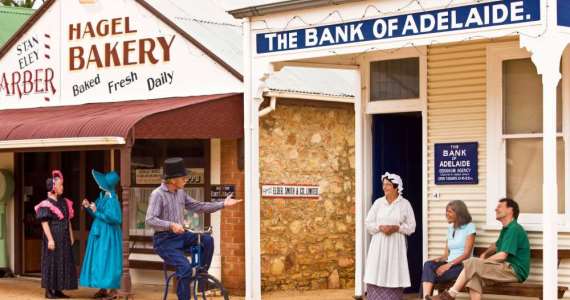 Marvel at the massive collection of recreated buildings and exhibits in Loxton, SA.
Old Tailem Town, Tailem Bend, SA
It's billed as Australia's largest pioneer village, and Old Tailem Town sure is comprehensive. Uncover life as it was for South Australian settlers with the aid of 100-plus heritage buildings, all brilliantly and carefully presented to allow visitors a tangible reminder of the past. The natural setting enhances a feeling that you've entered a time machine and gone back a century or more.
Visit when…staying at BIG4 The Bend Holiday Park.
Sovereign Hill, Ballarat, VIC
The gold rush of the 1850s sent the nation into a frenzy and marks one of Australia's most significant periods post-European settlement. At Sovereign Hill, this gripping past is brilliantly brought to life. A wander along Main Street captures the bustling atmosphere of this time: replica buildings, horse-drawn coaches, and costumed characters abound. Beyond that, pan for gold, watch blacksmith and candle-making demonstrations, experience a goldfields school, and so much more. It's all backed by an absorbing sound-and-light show at night.
Visit when…staying at BIG4 Ballarat Goldfields Holiday Park or BIG4 Ballarat Windmill Holiday Park.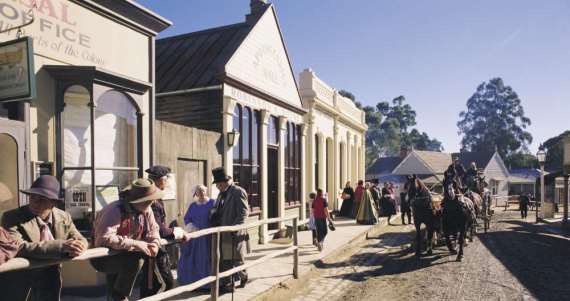 Sovereign Hill in VIC is a fun history lesson for kids and adults alike.
Pioneer Settlement, Swan Hill, VIC
Encounter Murray River life from yesteryear at Swan Hill's Pioneer Settlement, which is armed with a fine collection of historical buildings, working machinery, and people dressed in period costume. Experience the intensity of the blacksmith shop, take a horse-and-cart ride, and grab old-fashioned sweets at the lolly shop. At night, a spectacular laser show traces the history of the Murray back 30 million years.
Visit when…staying at BIG4 Riverside Swan Hill or BIG4 Swan Hill.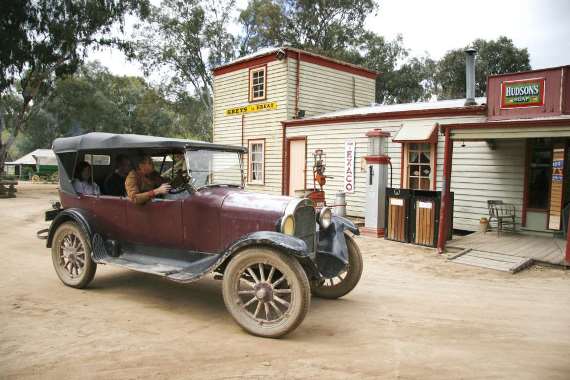 Take a step back in time at Swan Hill's Pioneer Settlement in VIC.
Get to know Swan Hill's Pioneer Settlement with Visit Melbourne.
Flagstaff Hill Maritime Village and Museum, Warrnambool, VIC
Breathe life into the past with a visit to one of the Great Ocean Road's best attractions. The Maritime Village includes dozens of old buildings that provide a snapshot into the goings on of a thriving 19th century port town. As a bonus, a visit here comes with sensational views, and guided village tours are available. Don't miss a visit to the display-packed museum, while the evening sound-and-light show is utterly enthralling.
Visit when…staying at BIG4 Warrnambool Riverside Holiday Park or BIG4 Warrnambool Figtree Holiday Park.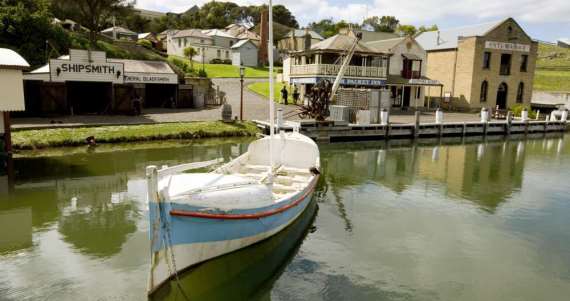 Sensational views and guided village tours are on offer at Flagstaff Hill Maritime Village and Museum in VIC.
Port of Echuca Discovery Centre, Echuca, VIC
Relive the days when the Murray River was an integral trade route and the Port of Echuca was a hive of activity. Delve into a time when paddlesteamers plied up and down the river through a series of absorbing attractions and uncover plenty of fascinating yarns along the way. Taking a paddlesteamer ride from the heritage-listed wharf is an essential Echuca experience and allows visitors to easily imagine the mood of this exciting period.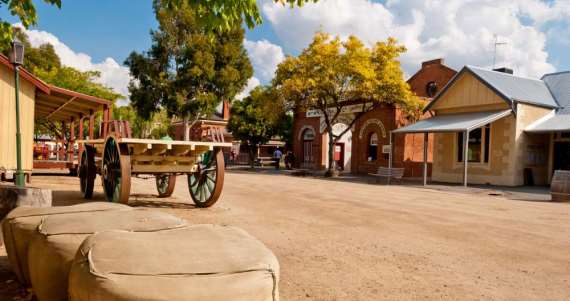 The Port of Echuca in VIC allows you to delve into the past and experience life as it was many years ago – don't forget to take a paddlesteamer ride!
Historic Village Herberton, QLD
What began as one man's vision has led to a magnificent recreation of a tin-mining town that reflects everyday life in North Queensland dating from the 1880s. At this carefully crafted village, explore pubs and pioneer camps, garages and grocers, banks and butchers, and various other shops all set out across 6.5ha of picturesque grounds. It's backed by all manner of antiques, machinery, vehicles, and more.
Visit when…staying at BIG4 Atherton Woodlands Tourist Park.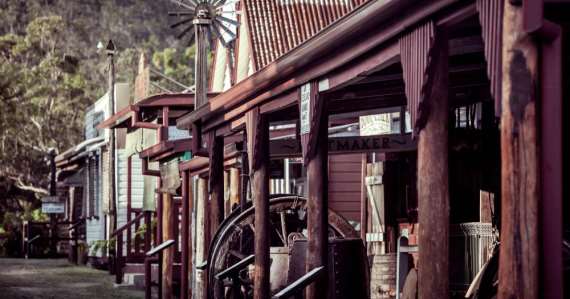 The carefully crafted Historic Village Herberton is a magnificent recreation of a historic tin-mining town.
Credit: Historic Village Herberton
Caboolture Historical Village, QLD
Seventy-plus heritage buildings and 110,000 museum items spread across 12ha equals one heck of a historical attraction. This vast village offers a great glimpse into the past thanks to the likes of old-style butchers, a post office, and general store, but there's plenty more to capture attention here, including some rather unique attractions…
Visit when…staying at BIG4 Caloundra Holiday Park or elsewhere on the Sunshine Coast.
Highfields Pioneer Village, QLD
Prepare to unearth a plethora of stories with the confines of this inviting pioneer village. Wander through 60-plus buildings and be captivated by a series of yarns that each act as a history lesson. While here, be sure to dedicate plenty of time to a trio of museums covering the themes of ambulances, the fire brigade, and energy.
Visit when…staying at BIG4 Toowoomba Garden City Holiday Park.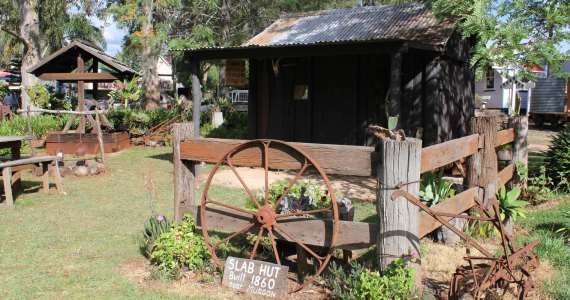 Don't miss the museums at Highfields Pioneer Village in QLD.
Credit: William Wood, Highfields Pioneer Village
Cascades Female Factory, Hobart, TAS
The Cascade Female Factory made our list of top Australian gaols but also warrants inclusion in this group of historical attractions for the experience it offers. All that tangibly remains of this World Heritage site are ruins, but the inclusion of a theatre-style tour called Her Story cleverly and evocatively brings the past to life and easily allows visitors to step into the shoes of the convict women who were incarcerated here.
Visit when…staying at BIG4 Hobart Airport Tourist Park.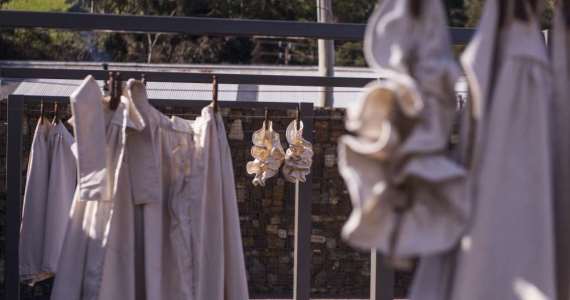 While all that remains of Cascades Female Factory in TAS are ruins, the stories live on through a theatre-style tour.
Credit: Tourism Tasmania – Jonathan Wherrett
Pioneer Village Museum, Kangaroo Valley, NSW
A prized collection of original or replica buildings and other historical structures tells the stories of years gone by at this enticing attraction. Alongside cottages, farm sheds, and a country school are the likes of a suspension bridge and memorial hall. Once your blast into the past is complete, be tempted by a network of neighbouring walking tracks that reveals a wealth of beautiful bushland.
Visit when…staying at BIG4 Easts Beach Holiday Park in Kiama.
The Australiana Pioneer Village, Wilberforce, NSW
Step straight back into New South Wales' pioneering life with a revealing wander through this eye-catching village. There are barns and blacksmith shops and cottages and churches, but the standouts here are the classic-looking inn and the beehive shop. Want more? Take a miniature train or horse-and-carriage ride or watch a shearing demonstration.
Visit when…staying at Ingenia Holidays BIG4 Nepean River.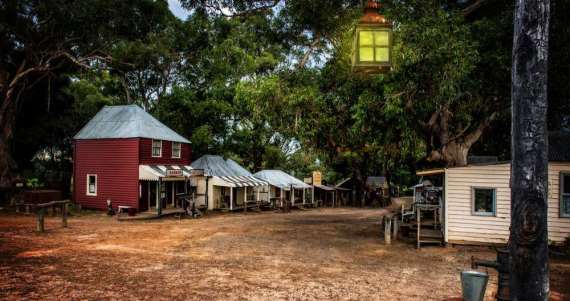 Step straight back into New South Wales' pioneering life at The Australiana Pioneer Village.
Credit: Australian Pioneer Village
Perth Mint, WA
Strike gold at this impressive attraction where recapturing the past means enjoying a sensory experience. Watching a gold pour might not sound like much but it's an incredible spectacle, while the Gold Exhibition glitters from all angles and is filled with remarkable displays. Or take a guided heritage walk and follow a path that's…dare we say it…paved in gold.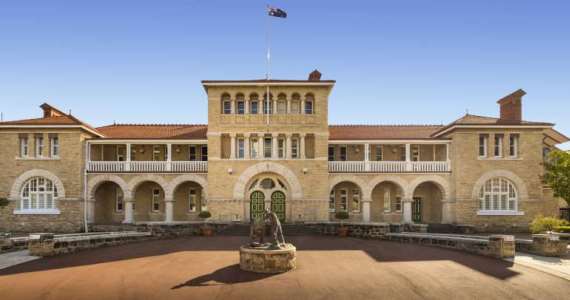 Go for gold at The Perth Mint in WA.
Credit: Perth Mint
Isn't it time you looked to a future break? Book your next BIG4 escape now.
Reproduced with the permission of BIG4 Holiday Parks. This article first appeared on BIG4.com.au https://www.big4.com.au/articles/australian-historical-attractions and was republished with permission.
Important:
Any information provided by the author detailed above is separate and external to our business and our Licensee. Neither our business, nor our Licensee take any responsibility for any action or any service provided by the author.
Any links have been provided with permission for information purposes only and will take you to external websites, which are not connected to our company in any way. Note: Our company does not endorse and is not responsible for the accuracy of the contents/information contained within the linked site(s) accessible from this page.