One thing that's guaranteed to leave you feeling on top of the world, is a holiday. That's until, along with the plane descending towards home, you sink into the beginnings of holiday debt regret. Even thinking about getting an Uber from the airport leaves you in a state of panic about dwindling your funds further.
We all fall into the trap of overspending on holidays and, really, why shouldn't we? Holidays are an absolute necessity and we all thoroughly deserve to spoil ourselves. However, there's a difference between splashing out occasionally and mindlessly blowing the whole budget in a state of freedom-induced spontaneity. 
Here's how to avoid it in the future. 
Give your budget a head start
The time to avoid holiday debt regret is before you jump in the car or jet off to that exotic destination. Write down all the big expenses, including flights and accommodation, and aim to pay for those up front. While it's still possible to get good deals at the last minute, you'll find that most travel bargains appear well in advance, especially for flights. Doing this also gives you the time to do plenty of research to hunt them down, without needing to grab whatever's available because you have to. 
To budget for food, activities, tours and transport while you're there, really think about what you love doing best. For example, if scuba diving overseas is at the top of your list, tours to do so are likely to take a huge chunk out of the budget. To allow for it, figure out other ways to save, such as staying within close proximity to dive sites to avoid transport costs and booking an apartment with a kitchen to save on food. 
Use your own money and watch the fees
It's pretty obvious that relying on credit cards to pay for holidays is a fast track to debt. Therefore, change your mindset about them and shove them very firmly into the 'for emergency use only' category, whether you stay at home or travel overseas. If you are heading across the pond, stay vigilant with regard to how much you're paying for each transaction.
Make sure you're fully informed about international transaction fees and exchange rates, with regard to your cards. Don't withdraw money from ATMs constantly, as fees can add up astronomically before you know it. Speaking of which, it's usually best to withdraw and pay in the local currency, rather than converting to the Australian dollar. Use travel money cards and preloaded credit cards, and get the maximum amount of cash out each time you withdraw. 
Don't fall for tourist traps
No matter where you are in the world, it's likely that tourist traps are out to get you. Those restaurants surrounding top attractions, more often than not, feature exorbitant prices and substandard food. Walk one or two streets away to find the real deal, at half the price. Avoid being sold on tours, activities or items by enthusiastic merchants, without doing your research first. If a deal sounds too good to be true, it usually is. So, rather than saving money, you'll be throwing it away on something that doesn't meet your expectations or breaks the second you get back to the hotel.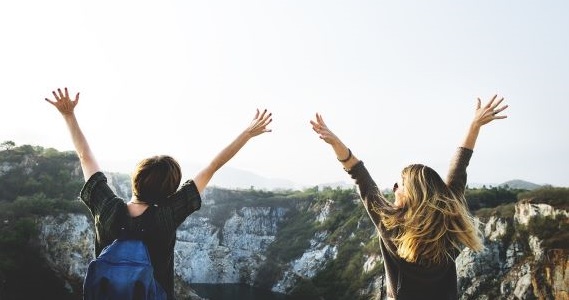 With a bit of planning and awareness of what you're actually opening your wallet for on holidays, you can avoid holiday debt regret and keep that stress-free feeling as a souvenir, long after you return home. 
Important:
Any information provided by the author detailed above is separate and external to our business and our Licensee. Neither our business nor our Licensee takes any responsibility for any action or any service provided by the author.
Any links have been provided with permission for information purposes only and will take you to external websites, which are not connected to our company in any way. Note: Our company does not endorse and is not responsible for the accuracy of the contents/information contained within the linked site(s) accessible from this page.