Ready to jet off to exotic locales this year? Lonely Planet has released their 'Best in Travel 2020' destinations, to fire up your inspiration. These top spots offer the best value, in terms of getting off the beaten path, soaking up exciting experiences and keeping your budget happy too. 
East Nusa Tenggara, Indonesia
Are you looking for an alternative to Bali? The islands of East Nusa Tenggara offer all the sundrenched beaches and cultural diversity you want, without the crowds. With more than 500 islands, the options for diving, surfing and jungle adventures to spot Komodo dragons are virtually limitless. Stay on one of the three largest islands of Flores, Sumba and Timor, and fly into the capital, Kupang City. 
Budapest, Hungary
Budapest has long been one of the best-value capital cities in Europe, when it comes to getting bang for your buck. From majestic architecture lining the impossibly romantic Danube to inexpensive thermal baths to soothe your mind and body, you'll feel cocooned in luxury without the price tag. Exploration of the most fascinating attractions, like the Jewish Quarter, elegant churches and sunsets on Gellert Hill, are largely free.  
Madhya Pradesh, India
In terms of travel on a shoestring budget, it's hard to beat India when it comes to cheap accommodation and delicious food. Madhya Pradesh is a hub for wildlife adventures, at Pench National Park and Bandhavgarh Tiger Reserve, to spot deer, boar, monkeys and even big cats. While you're there, delve into historic small towns and temples, with plenty of traditional Tikkis to keep you going. 
Buffalo, NY, USA
With New York, Las Vegas and LA always in the spotlight, Buffalo doesn't often get a look in on travel itineraries. However, New York State's second-most populous city is on
the rise, with hotels, restaurants and attractions, like Explore & More children's museum and Graycliff Estate, nudging tourists in its direction. Plus, Niagara Falls is just a short drive away. 
Azerbaijan
Straddling Europe, the Middle East and Asia, Azerbaijan is a jumble of fascinating cultures and a country that's been well off the tourist radar, until now. It's the capital of Baku, elegantly facing the Caspian Sea, that captures the imagination first. Ringed by deserts, the city's Unesco-listed ancient centre joins mansions, romantic parks and a cosmopolitan atmosphere for a journey that's uniquely 'Azerbaijan'. 
Serbia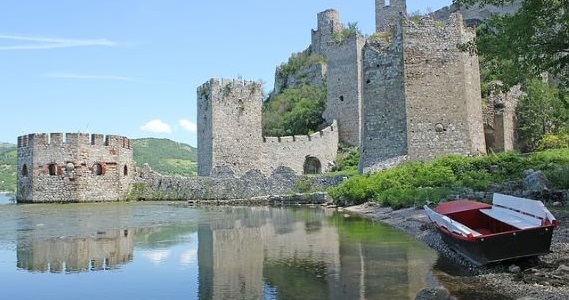 Belgrade has firmly made its mark within the ranks of Eastern Europe's trendiest capitals, with all the right ingredients of excellent museums, art galleries, cafes and sizzling nightlife. But, the value of visiting Serbia goes far beyond the bright lights. Venture out to discover a rich tapestry of natural and historic sites, including the wetland habitats of Vojvodina, Studenica Monastery and theĐerdap Gorge.
Tunisia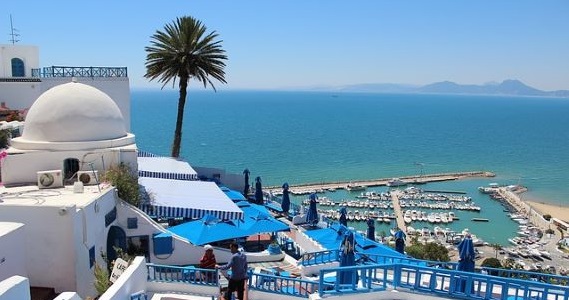 The vast, rolling dunes of the Sahara combine with mysterious medina alleyways and beachside bliss in Tunisia. Relax along the Mediterranean coast in the resort town of Hammamet, explore intriguing Berber villages and fulfil your Star Wars fantasies in settings you're sure to recognise. A stay in the clifftop town of Sidi Bou Said transports you straight to Greek Island dreams, without the cost. 
Cape Winelands, South Africa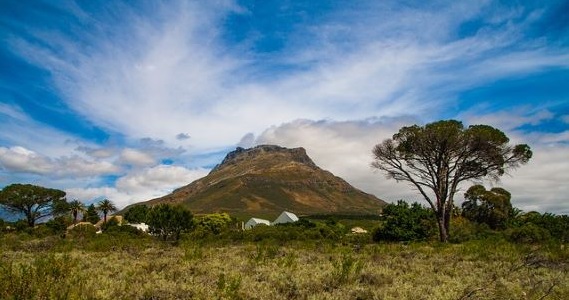 When wine tastings are at the top of your travel wish list, the vineyards outside of Cape Town are calling your name. The Constantia Wine Route is just a short drive from the city and hosts prestigious vineyards dating back to the 1650s. Then, there's the Stellenbosch region with 148 wine farms decorated by lush gardens, historic manor houses and world-class restaurants. Get your fix of French-inspired sparkling delights along the Franschhoek route. 
Athens, Greece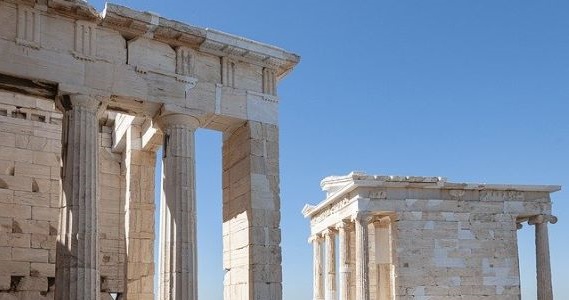 If you're a history buff or culture vulture, it's standard procedure to pay exorbitant prices to line up for hours and discover the world's most famous sites. Not so, in Athens. Just wandering around this ancient city is enough to enjoy the magic of the Parthenon, the Acropolis and endless architectural marvels without a ticket office in sight. 
Zanzibar, Tanzania
Can't afford a trip to the Maldives or the Caribbean? These postcard-perfect beaches stretch across Zanzibar's coast, with seafront accommodation for a fraction of the cost. If you manage to drag yourself away from the beach, get lost among the narrow alleys and crumbling buildings of UNESCO-listed Stone Town. And don't worry, you'll never be far from menus featuring the abundant 'catch of the day', in Zanzibar.
Source: Clientcomm library
Important note:
This provides general information and hasn't taken your circumstances into account.  It's important to consider your particular circumstances before deciding what's right for you. 
Any information provided by the author detailed above is separate and external to our business and our Licensee. Neither our business nor our Licensee takes any responsibility for any action or any service provided by the author.
Any links have been provided with permission for information purposes only and will take you to external websites, which are not connected to our company in any way. Note: Our company does not endorse and is not responsible for the accuracy of the contents/information contained within the linked site(s) accessible from this page.